Let's not talk about Game One, other than to say we continued to battle and it was great to have Tommy Mitchell back.
Game Two was one of the best played softball games we have had in years. Carl was matching their pitcher strike for strike and scoreless inning for scoreless inning. The Titans got the benefit of some questionable calls in the 6th, added some timely clutch hitting and took a hard fought win for the sweep.
But there were two very important things that came out of these games.
First, we proved we can hang with the Titans, and the road to the championship goes through them. Sure, they beat us twice, but if it wasn't for the first inning of Game One, we played them pretty evenly all day.
Second, and more importantly, we bonded. Sometimes it takes a big hit, or an injury to a key player. And other times, all it takes is one man's high school level knowledge of Spanish to bring a team together.
I guess what I am trying to say is "Get on your
goucho
"
What is a gaucho? Apparently the mascot of UCSB
And also a part time enemy (or friend, I can't tell) of Batman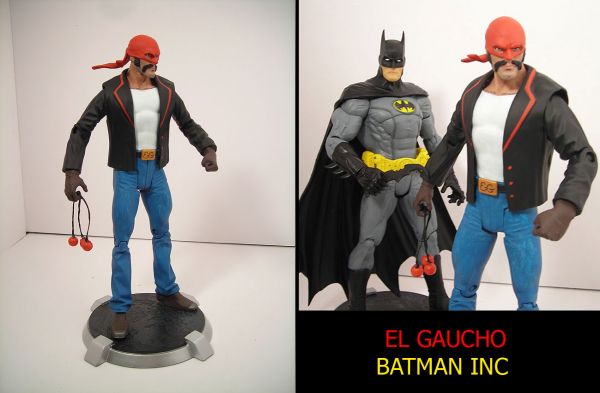 Next week we take on The Bombers, and we already know Mondo, Rizzo, and Ben are out so we face an uphill battle.